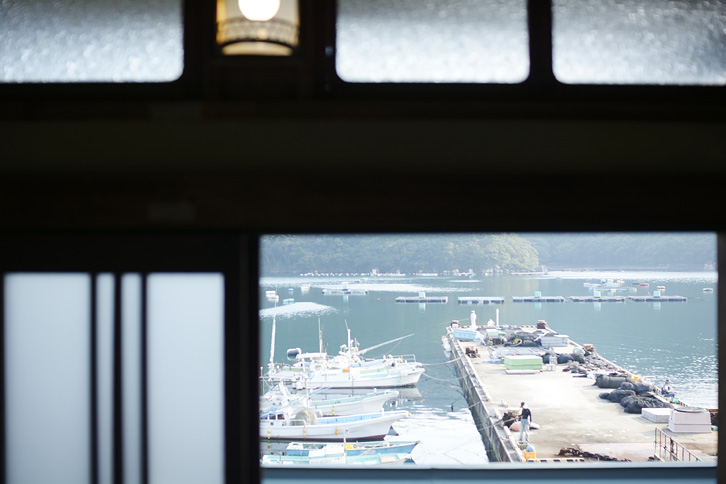 Rooms and Facilities
Sea view from the veranda, Relaxing living room
Okuchi House is a product of great artisan skills of Mikiura carpenters. Thorough and stylish techniques are observed in the transoms and the construction of the built-in table.
Two rooms are available as guest rooms: a Japanese-style room of 8 mats with alcove and built-in table and a Japanese-style room of 6 mats. In the house of craftsmanship, you feel deeply relaxed sitting down on the veranda.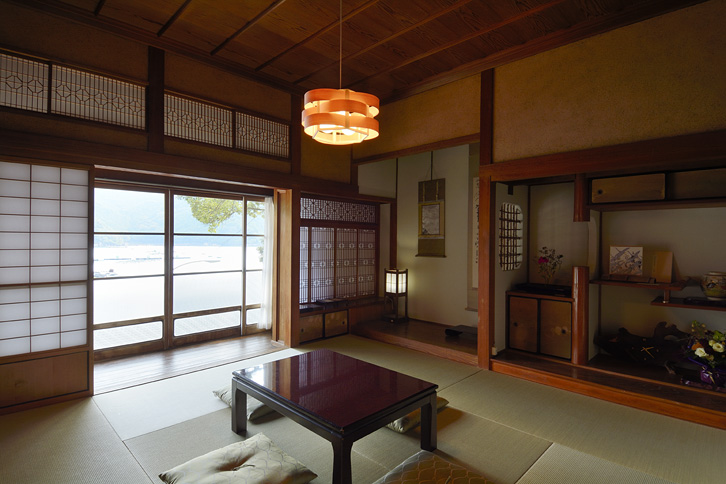 Lobby with dignity
Having strong presence in the lobby is a Shinto altar. Many houses in the fishing village, Mikiura, have great Shinto altars. The altar in Okuchi house, too, is 1 meter wide and has an enclosure.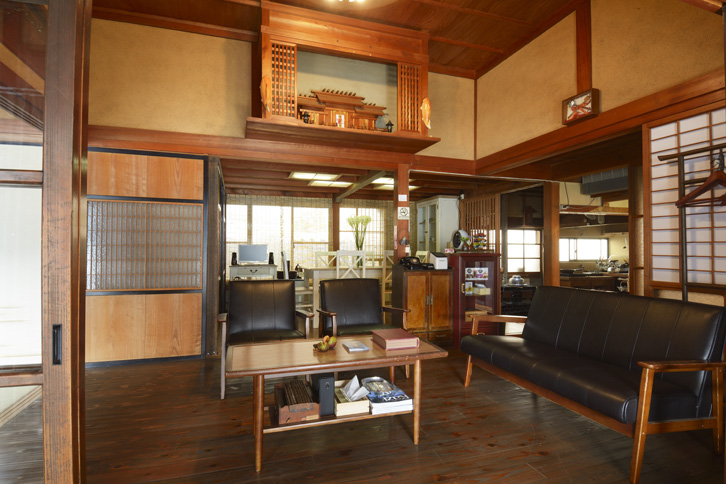 Good old earthen floor
The antique tiled kamado stove was made at the same time as the house was built. Rice cooked by burning wood in the kamado stove is so tender and delicious. (You need a reservation for Kamado-experience course)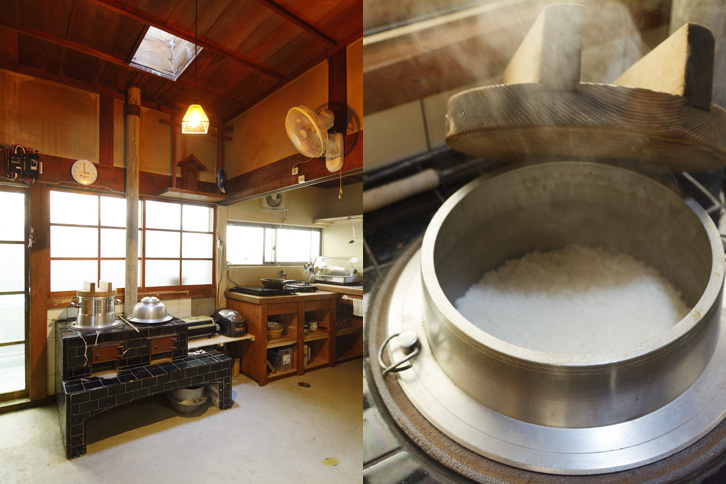 Dining room
The dining room with 6 mats and wooden floor beside the kitchen is a place of communication, where you eat and tea together.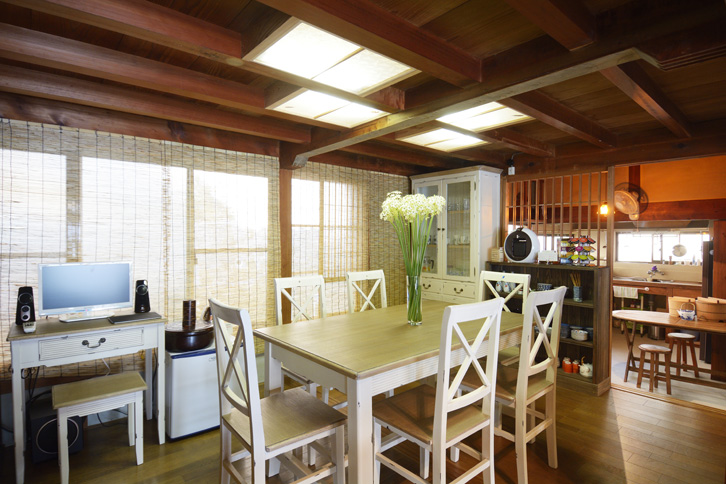 Facilities and Amenities
Internet: wireless LAN and an iPad for guests are available (free of charge).
Bathroom: hand towel, face towel, bath towel, body soap, shampoo, and hair conditioner are available for amenities.
Laundry: washing machine, detergent, and softener are available (400yen for each use).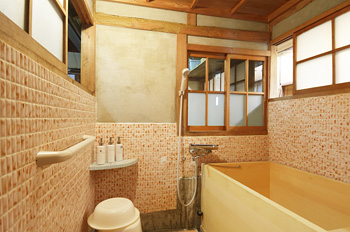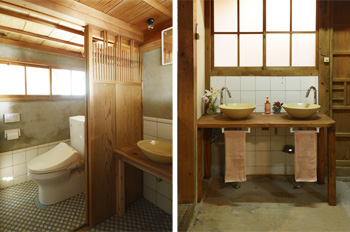 Layout
6-Tatami mats bedroom with AC and vanity mirror, 8-Tatami mats bedroom with ocean view
Lounge/lobby space with settee and iPad
Dining room with coffee maker/ hot water kettle/ TV
Bath/shower room with soaking wooden tub (wash towel, face towel, bath towel, body soap, shampoo, hair conditioner are available for amenities)
Lavatory with wash room and toilet with bidet and washlet 
Double wash basin with hand towel