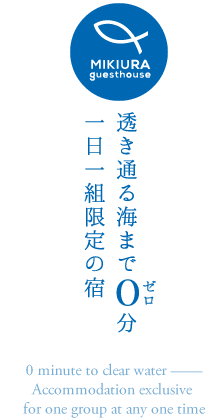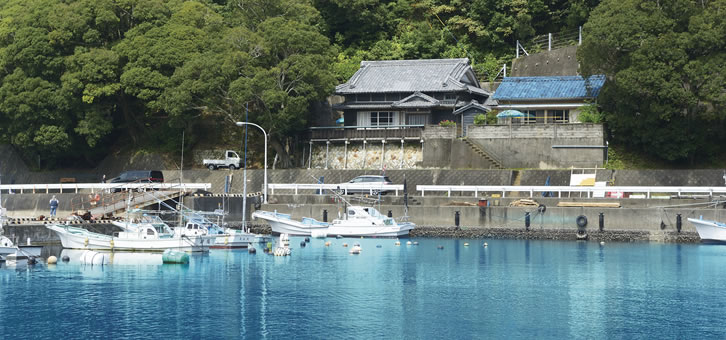 Mikiura-cho, Owase City
Mikiura-cho is a picturesque fishing village between Kata bay and the mountain, prosperous with sea bream farming and Ise ebi (Japanese spiny lobster) fishery. The village has long been a base of pelagic fisheries, and the villagers still have the undaunted seaman's spirit. Glimpses of the history of the village can be found here and there, from the old Miki castle to nostalgic ruins of abandoned settlements. You will find surprises at every corner of the village.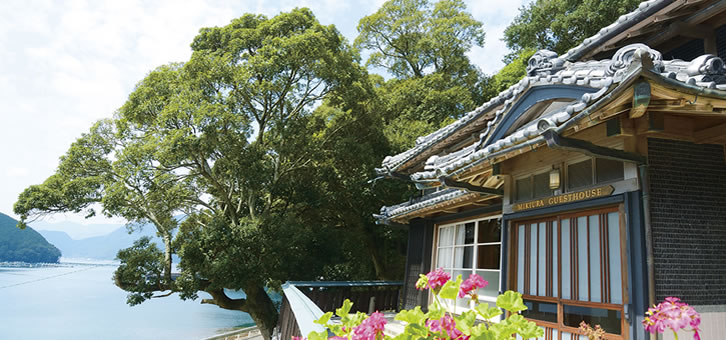 About the Mikiura Guesthouse
Mikiura Guesthouse [Former Okuchi House] is an accommodation exclusive for one group at any one time, boasting cozy old Japanese-style house and stunning sea views. Enjoy your holiday time to the full in the seaside retreat.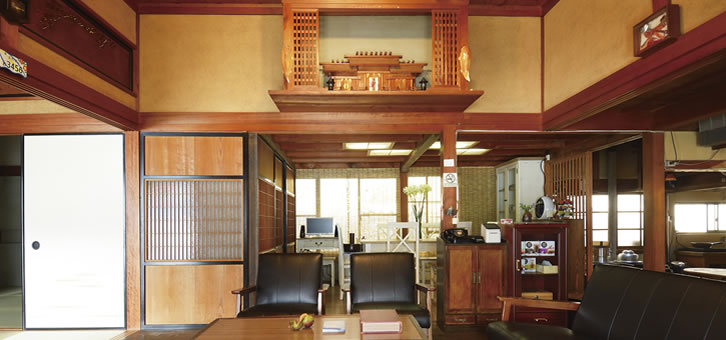 Rooms and facilities
Okuchi House is a product of great artisan skills of Mikiura carpenters. Thorough and stylish techniques are observed in the transoms and the construction of the built-in table.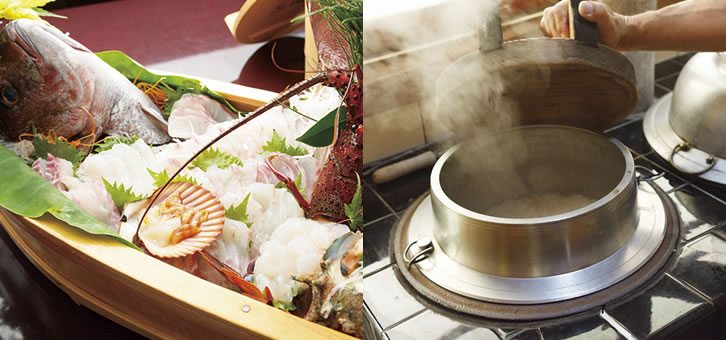 Meals [local food cooking experience]
Every meal time in the guest house is vibrant, with something delicious made from fresh ingredients. You cook if you are a good cook, or you carry dishes if you are not. Meal preparation together is wonderful. You can expect a variety of seafood choices in the fishing village, Mikiura.


509-44 Mikiura-cho, Owase City,
Mie Prefecture 519-3814 JAPAN
Tel: 080-9119-3765
mail@mikiura.com